Laplink PCmover Enterprise 11.3.1015.761 Full Version
PCMover Pro adalah aplikasi yang memudahkan anda untuk mengembalikan atau berpindah ke PC baru tanpa meninggalkan apapun di belakang, walaupun terdapat perbezaan versi windows pada PC lama dan baru. Tiada apapun yang berubah pada PC lama dan tiada overwritten pada PC baru. PCmover Enterprise 11.3.1015.761 Full Version merupakan penyelesaian sempurna untuk anda yang berkeinginan untuk menggunakan PC baru dengan semua pengaturan adalah seperti PC lama.
Features:

Migrate selected programs, settings, data, user accounts and other "PC Personality" elements to a new PC automatically
Migrate Via: Network (LAN, WAN), Laplink USB cable, Laplink Ethernet Cable
Perform In-Place Upgrades
Restore an old PC image to a new OS
Run directly from a command line
Generate migration reports
Pre-activate licenses for "offline" migrations
Install and run from a network location, USB thumb-drive or other portable storage device
Use Policy Manager GUI for easy and complete migration customization
Enable Access Control features
Use a Zero-touch migration process – Multiple migrations from a central location
Customize the User Interface and logos
What's New in PCmover Enterprise 11:
NEW! Auto Connect
NEW! Improved Application Processing
NEW! Streamlined User Interface
NEW! Faster Transfer
NEW! USB 3.0 Support
User Profile Selectivity
Undo Feature
Includes Free Transfer Assistance
Supported OS:
Screenshots: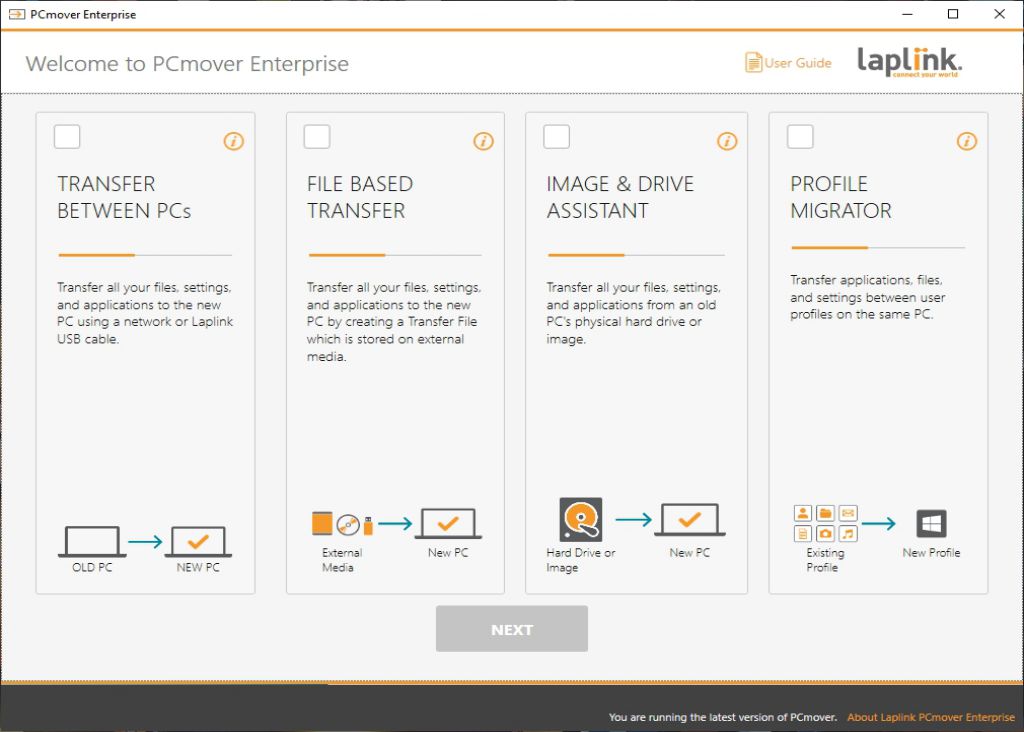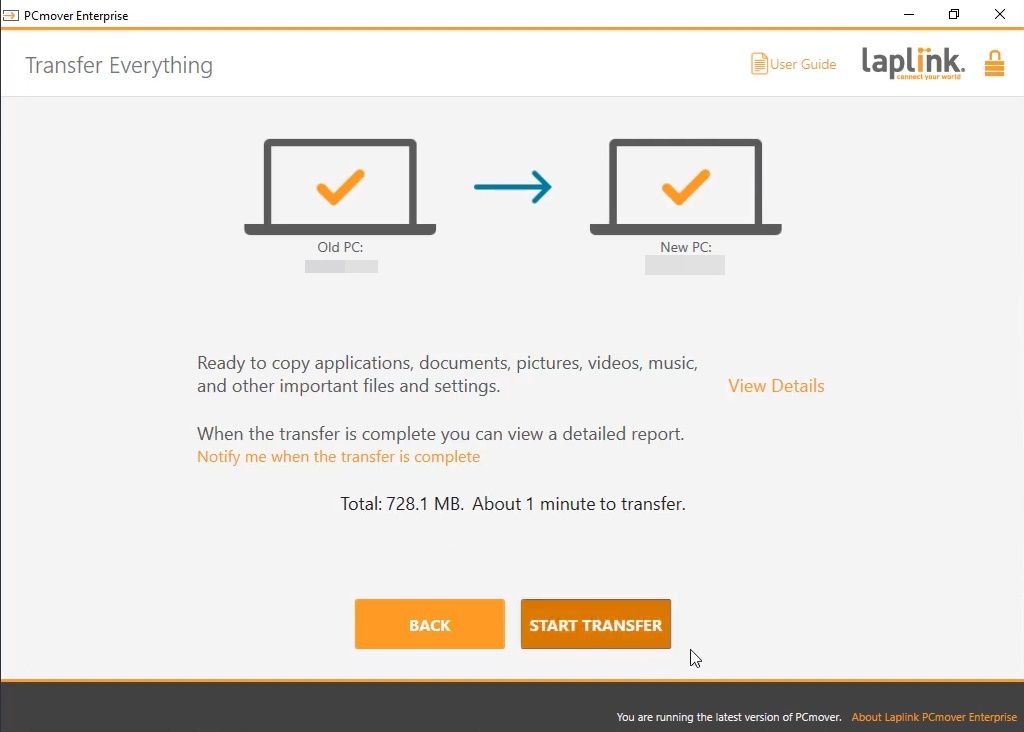 How To Install:
1. Matikan koneksi internet
2. Ekstrak files dan install program
3. Exit setelah selesai
4. Merge Reg file mengikut seni bina sistem anda
5. Blok program dengan firewall
6. Jalankan program dan register guna sebarang email dan nama
7. Done.
Download Here:
⇒ [188.7MB] Laplink PCmover Enterprise 11.3.1015.761 Full | Mirror