Desktop Calendar 3.2
Rakam apa sahaja dengan double-click pada desktop. Ia sangat senang dan berguna. Desktop Calendar membantu anda menguruskan janji temu, senarai tugasan, jadual, dan banyak lagi … Dan, Desktop Calendar juga menawarkan pelbagai festival, ulang tahun dan maklumat lain. Desktop Calendar 3.2.
Features:
Record anything by double clicking on the windows desktop.
Offers a variety of common festivals, anniversaries and other information.
Move your data from one deveice to another with powerful tools.
Print any page of calendar with wallpaper as you work.
Set background color for any day you want. So, the days are colorful.
Powerful and easy-to-use settings allows you to easily customize your own calendar.
Supported OS:
Screenshots: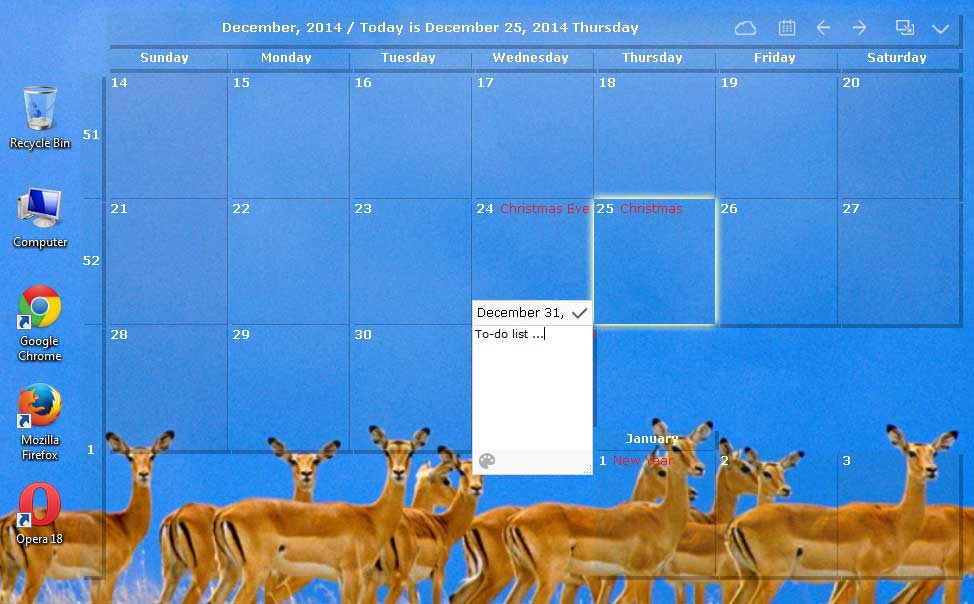 Download Here:
⇒ [4.3MB] Desktop Calendar 3.2 | Mirror